There is no doubt that everyone loves a good pizza—especially a gourmet pizza with exotic and delicious ingredients in it. Of course, creating these types of dishes is both a science and an art.
There are so many kinds of gourmet fresh pizzas that you can make based on your own imagination. You don't need to follow the same old recipe for the Margherita or Pepperoni ones.
For example, there are California gourmet pizza recipes that are excellent and can be found in specific north beach restaurants.
You can always experiment with different recipes to create exquisite gourmet pizzas of your own.
If you're planning a party, a romantic dinner for two, or just love experimenting with new gourmet pizza dishes, why not spice it up with homemade dishes?
We have a pizza gourmet menu that you can try the next time you are in the mood for experimental gourmet pizza. Check it out!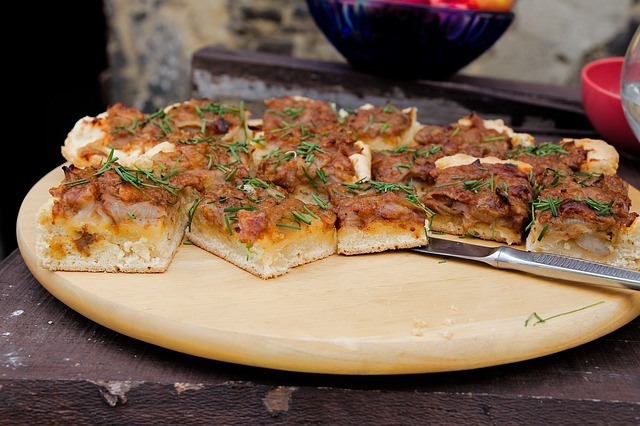 Sure, pizza is something that you can find pretty much anywhere you go. Whether at a restaurant or delivered straight to your home.
However, you will have a hard time finding a gourmet pizza like the ones listed here.
If you're creative enough, you can create unique gourmet pizzas that no one can find anywhere else.
For those who are very creative in the kitchen and enjoy baking, these gourmet pizza recipes will definitely appeal to your taste buds.
The next time you are in the mood for gourmet pizza and you're up for some kitchen work, considering saying no to delivery.
Just make your own custom-made gourmet pizza with these exquisite gourmet pizza recipes in the comfort of your home.
Make sure you also take a look at The Food crowd homepage, as well as our reviews section for plenty of useful information on your oven pizza making journey.
Feel free to leave us any comments or questions below. and we will happily help you out.